amble

&

northumberland
We are proud to be
Gold Award
Northumberland Tourism Ambassadors!

eating and drinking in amble
Coquet Tea Rooms
51-53 Queen Street Amble
Tel: 01665 712964
Email: coquettearooms@btinternet.com
Time for a treat?
Coquet Tea Rooms and Cosy Coffee House -
located on Queen Street in the heart of Amble.
Opening Hours
Monday - Saturday 9am - 5pm
Sunday - 10am - 4pm
Open Bank Holidays
Serving light bites including sandwiches, toastie's, panini's, ploughman's lunch, afternoon tea, handmade cakes
and cakes from 'The Cake Root ' - a company based in Northumberland which produces cakes based on root
vegetable ingredients, and for the kids a Teddy Bears Picnic.
Our Gift shop include ranges from 'Jelly Cat', 'Trendle Bears', and gifts for the home with a 'coastal' and 'country
theme'. You can also pick up souvenirs for example our 'Amble by the sea' branded range of luxury shortcake
and fudge to name a few.
Wheelchair access and baby changing facility available.
image courtesy of Coquet Tea Rooms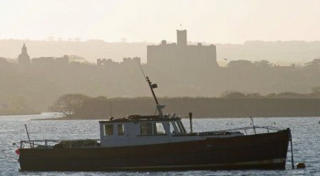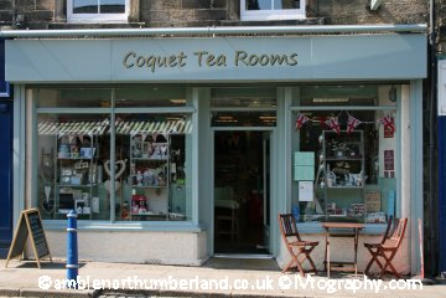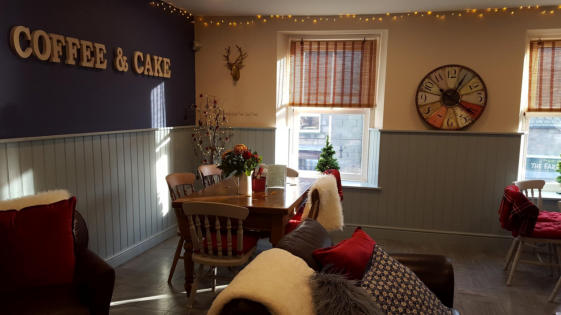 Angie's Tavern –
Queen Street, Amble
A lively bar which shows live football and racing on a big
screen. A wide selection of beer, wine, spirits and shots
are stocked and discos are held every Friday and
Saturday nights and on bank holidays.
Angie's Tavern has darts, pool, domino and football
teams.
Sunday Lunches served from 12 til 3pm.
Telephone: 01665 713160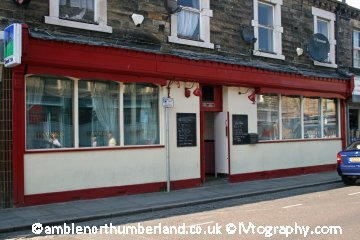 Blue Bell
Albert Street, Amble
The Blue Bell Inn was built in the mid 19th Century
and was sited on what was previously called Blue Bell
Row. A friendly welcome is always assured at this
sociable local. The Blue Bell Inn stocks a wide range
of beer, wine and spirits and hosts darts, pool and
domino teams.
Telephone: 01665 710431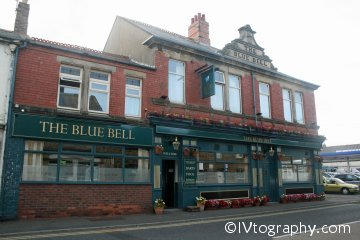 eating and drinking in Warkworth
The Hermitage Inn
23 Castle Street Warkworth NE65 0UL
Tel: 01665 711258
Email: info@hermitageinnwarkworth.uk
The Hermitage Inn is an 18th Century Grade II listed
building. It has been an Inn since it was first built and
'Hermitage Hotel' is marked on the 1st Edition
Ordnance Survey Map dated 1860. Located adjacent to the Market Place near the junction between Castle Street
and Bridge Street, the Hermitage Inn has been at the centre of village life in Warkworth and continues to play a
key role in the life of this vibrant and notable village.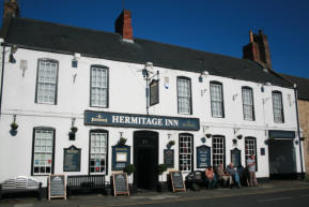 Inside the Hermitage, guests can appreciate the tastefully restored decor and
surroundings which give clues to the Inn's long history and status in the village.
The Hermitage Inn takes its name from the Hermitage – a late medieval cave
and the chapel of a solitary hermit which is located half a mile from Warkworth
Castle on the River Coquet and accessible only by boat.